Over 5000 people and 500 professionals have attended Fira B!'s second edition
Over 5000 people and 500 professionals have attended Fira B!'s second edition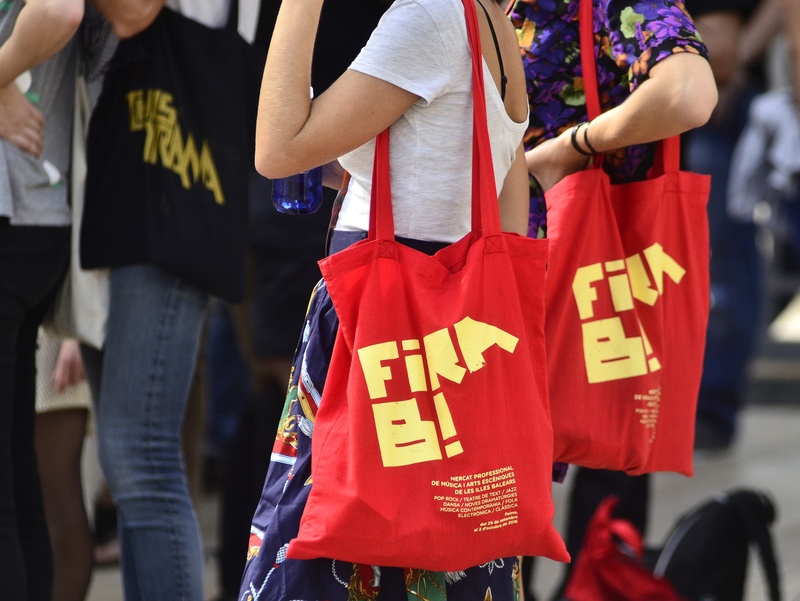 Palma.02.10.2016.- Fira B!, the Balearic Island Professional Music and Performing Arts Fair closes its second edition with a very positive outcome. This fair, organitzed by the Institut d'Estudis Baleàrics (IEB), as one of the main initiatives of the Transparency, Culture and Sports Department, has confirmed the good heath of the Cultural and Creative Industries and the need to establish and consolidate this sector on the Balearic Islands.
In five days, with 34 concerts, 23 performing arts shows, and 253 artists involved, this event has offered a selection of artistic excellence and a variety of formats that has attracted more than 5 000 spectators and 147 producers and agents. During the course of the fair, more 370 meetings between producers and artists have taken place, involving 282 people, between festival directors, producers, distributors, cultural affairs directors and creators.
This fair closes on Sunday 2 October. The Balearic Island Symphony Orchestra will perform a concert for all audiences, that includes scerps from various film music scores, at the closing ceremony at 19.00h at the Teatre Principal. The concert will include the following pieces: Medley 007 (Custer); Titanic (Horner); The Pink Panther and Moon River (Mancini); The Sound of Music (Rodgers); Harry Potter, Indiana Jones, Jurassic Park, Schindler's list and Star Wars (John Williams).