Atlas of Literary Places
Julio Fuentes
Atlas of Literary Places
Atlas de los lugares literarios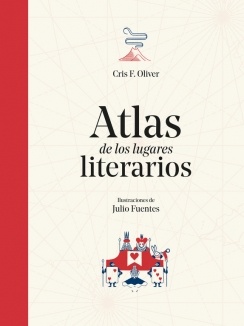 INFORMATION
A book for visiting the places whose pages you fell in love with.
Do you know all the secret passages at Hogwarts? Every corner of the kingdom of Narnia? Could you locate the Shire on the map of Middle-earth without being afraid of making a mistake? Have you tried all the lollies at the Chocolate Factory? Have you had a cup of tea with the Mad Hatter? Or are you more the type to stroll around the paper cities that can't be found on the maps?
This illustrated atlas with lots of maps, details, anecdotes and curious facts is your guide for travelling back to all these worlds you were fascinated by in your favourite novels, or for discovering places you never imagined.
A book is always the best way to travel.