DIMONIS DE MALLORCA
Flavia Gargiulo
DIMONIS DE MALLORCA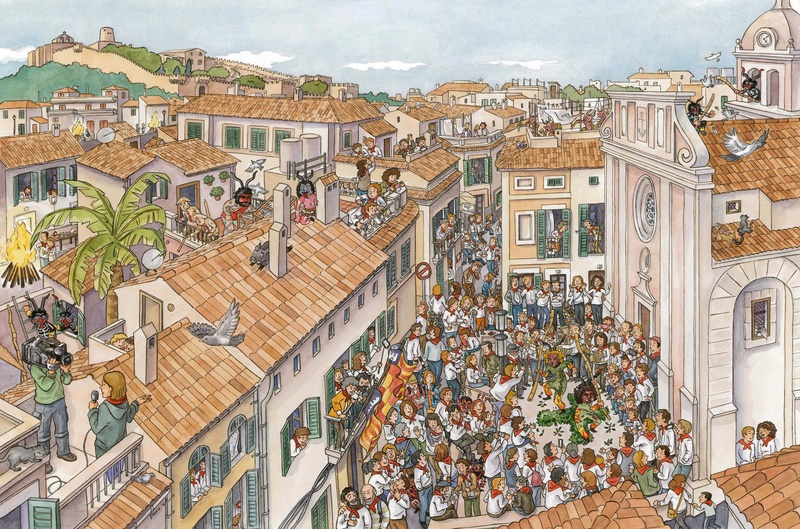 INFORMATION
Search and find your favourite devil!
This is a "search & find" book that illustrates the traditional celebration of Saint Anthony's festivity in eight different Villages of Mallorca.
The reader must find several hidden characters in each of the action-packed scenes.
This book is a tribute to this popular festivity centered in the Saint and the Devils who pester him. Each village celebrates this festivity in a different way and it's becoming one of the children's favourites.