The amazing and true story of a mouse called Perez
Violeta Lópiz
The amazing and true story of a mouse called Perez
La asombrosa y verdadera historia de un ratón llamado Pérez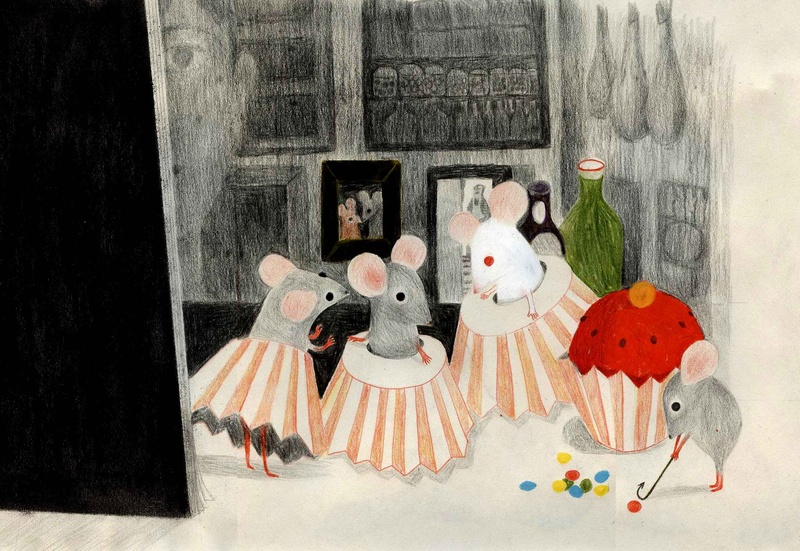 INFORMATION
"The amazing and true story of a mouse called Perez". Maria Cristina Herreros and Violeta Lópiz.
-Translated into Catalan and French: "La sorprenent i veritable història d'un ratolí anomenat Pérez" Siruela and "L'incroyable histoire de la petite souris" Les éditions Hélium.
What does the Ratón Perez do with the milk teeth that it picks up at night? Do you know where he lives? Why is he called like this and not López or Martínez? Did you know that in other countries the person who deals with this work is an ant or a teeth fairy? To all these questions you will find answer in this illustrated book. And some other answer that you didn´t expect, too. There will be many important things that you will discover in this book. Especially: that the real gift that this mouse is hidding under your pillow is not the money or the toy but ...
An original piece of art very well documentated and with such a soft illustrations that feels like the skin of a little mouse!
Foreign rights: Pencil Ilustradores
www.pencil-ilustradores.com
Email: pencil@pencil-ilustradores.com
Telf. +34 983 33 64 40