Limbo
Agustín Fernández Mallo
Limbo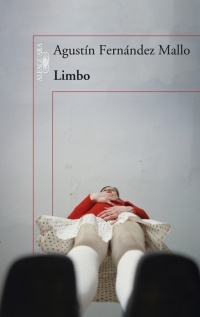 INFORMATION
"I'm not sure he would be willing to go down to the depths you have to go down to look a hostage in the eye and see the kind of monster deposited there. Sometimes I have thought that it must be similar to looking into the eyes of a stuffed animal that would suddenly have come back to life."
A woman tells of the kidnapping she was subjected to in Mexico City with astonishing coldness and paying attention to unpublished details. A couple crosses the United States by car in search of the chimerical and remote Sound of the End. Two musicians lock themselves in a château in northern France to compose and record their definitive work. A Spanish writer recounts the beginnings of his relationship with the enigmatic woman he meets in a Mexican bookstore.
In this novel, Agustín Fernández Mallo creates a slightly unfocused, poetic and disturbing atmosphere that, as if it were a network, connects the characters as the narrative progresses. It's not mystery in the classical sense, it's not suspense or terror, but something more disturbing: it's the reality itself that is shown to us as an animated object; it's the characters who go after it without fully understanding it.
In Limbo, time reveals itself as an elastic dimension and the frontiers between life and death blur until they disappear. Each one is himself and many others, inhabiting different places, defending several lives and without intuiting that, in short, everything that ever happened is condemned to be repeated.
Source: the editor