Postpoesía. Hacia un nuevo paradigma.
Agustín Fernández Mallo
Postpoesía. Hacia un nuevo paradigma.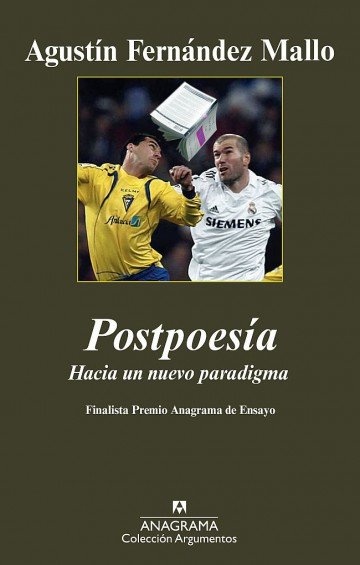 INFORMATION
Is it still possible today to speak of the existence of poetry as a textual genre? If so, how is that poetry, how should it be? If not, why has it ceased to exist? How is it possible that current Spanish poetry has not made the leap from modernity to postmodernity, as other arts have done? Can poems be written today without taking into account the rest of contemporary society? Is there poetry in the sciences, in advertising, in design, in economics, in telebasura, in industrial bakery? What is the metaphysics of chewing gum? Is poetry today a network, a complex system? Have the new technologies changed our conception of poetry? What does it mean that today one can only write from information and not from erudition? This book responds to all this by defining a new framework, Postpoetic Poetry, which gathers together the existing one and opens it to the new social paradigms of late postmodernity, to the posliterary fact in which we are already immersed.
Source: the editor