Trilogía de la guerra
Agustín Fernández Mallo
Trilogía de la guerra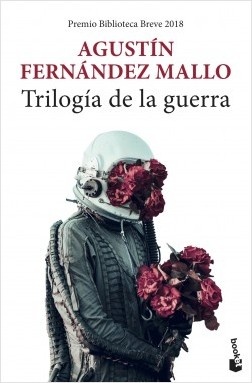 INFORMATION
Biblioteca Breve Award 2018.
Battles have been fought over these three scenarios: the Galician island of San Simón was home to a concentration camp during the Spanish Civil War, Vietnam was the great wound of 1960s North America, and the Normandy coast witnessed the end of the Second World War. Like the stars, which illuminate us even though they are extinct, the fallen of these battles are united to the protagonists of this history who, from the same places but today, intertwine their destinies through surprising connections.

With a creative intensity that gives no respite to the reader, Trilogía de la guerra unfolds a kaleidoscope of narrations that crystallise into an unusual but accurate portrait of the twentieth century and the disconcerting twentieth. As if W. G. Sebald and David Lynch had allied to reveal to us the B side of our reality.
Agustín Fernández Mallo, one of the great renewers of our letters, arrives here at unexplored heights and writes his most ambitious project, with his style integrating disciplines such as science, popular culture and anthropology, in a novel crossed by a poetics of enormous magnetism that manages to draw a concrete and transcendental map of contemporaneity.
Source: publisher.